250ml ORGANIC-BIO EXTRA VIRGIN OLIVE OIL <<KORONIDA>>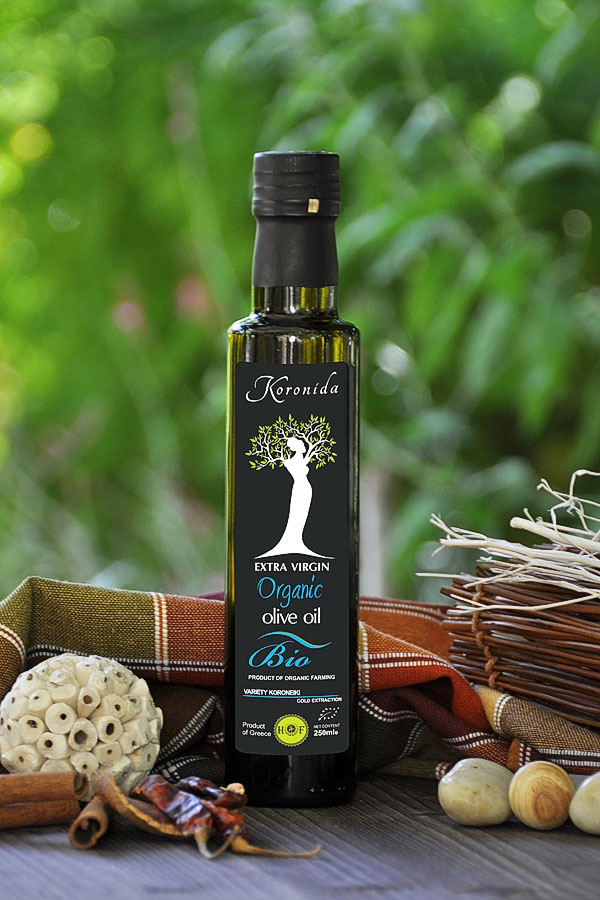 FROM OUR CENTURIES, OLD GROVES
250ml ORGANIC-BIO EXTRA VIRGIN OLIVE OIL <<KORONIDA>>

Biological extra virgin olive oil
250ml a biological extra virgin olive oil from olives of the Koroneiki variety which grows in the region of kalamata and around the bay of the wider area of Koroni. The biological cultivation techniques applied here, the very low acidity of the olive oil and its rich content in polyphenols renders this oil as a product of very high quality.
Organic farming is a system of agricultural production of
products that use friendly methods to the environment and which is governed by relevant legislation
The goal is to produce safe and healthy, free foods
from pesticide residues, environmental protection
the diversification of production, and the provision of quality products.

Practices used in organic farming such as
mixing, green fertilization, use of manure and plant residues (composts), Use of alternative plant protection and nutrition preparations,
use of local varieties, adapted to the specific conditions of the area,
exclusion of the use of Genetically Modified Organizations (GMOs) and GMO-produced products.
SERVING SIZES
Serving Size - 1Tbsp
15ml
Service per Container
16
CALORIES (100ml)
Calories
824Kcal / 3389Kj
FATS (100ml)
Total Fats
91,6gr
Saturated Fats / Total
12,8gr / 91,6gr
Monounsaturated Fats / Total
70,5gr / 91,6gr
Polyunsaturated Fats / Total
8,3gr / 91,6gr
Cholesterol
0.0mg
CARBOHYDRATES (100ml)
Sugar
0,0gr
PROTEINS (100ml)
Proteins
0,0gr
SALTS (100ml)
Sodium
0,0gr
FIBERS (100ml)
Dietary Fibres
0,0gr